Department of
Electrical & Electronics Engineering
Department of Electrical & Electronics Engineering
Welcome to the Department of Electrical & Electronics Engineering (EEE) at New Horizon College of Engineering (NHCE), Bangalore. EEE is one of the prestigious branches of Engineering and one among the oldest departments of NHCE-Bangalore started in 2001. The EEE Department has been playing a vital role in producing engineers and technologists of high caliber ever since it was established in the year 2001. The Department is accredited by NAAC with 'A' Grade and accredited by NBA. The vision of EEE Department is to create contemporary Engineers, innovators and entrepreneurs to make a better nation and in turn, a better world. A critical investigation and innovation into the modern state-of-art and cutting edge technology lead to the fact that an electrical graduate fits better in today's competitive world.
The strength of the department is highly qualified faculty members with expertise in various fields of electrical engineering, state of art laboratory facilities. The department is inclined towards bridging the gap between Industry and academia by collaborating with Multinational Companies in the field of Electrical Engineering.
Indo-French Center of Excellence in Electricity, Automation and Energy (IFCEEAE) is one such initiative evolved through "MoU" with French Ministry of National Education and Schneider Electric India Pvt. Ltd., The main objectives of IFCEEAE are
To train the students of all streams of engineering in automation field
To facilitate interdisciplinary and applied research with a focus on innovative product development
To provide excellent career opportunities to students through exchange programs with French Universities, industrial training, innovative learning and R & D activities especially in the areas like Smart Grid, Internet of things (IoT), Energy Management Systems, Embedded systems, Supervisory Control and Data Acquisition (SCADA) and industrial automation.
The Department nurtures the young minds beyond the curriculum by facilitating technical clubs in promoting technical events, community development/society impact and universal value/ethics programs. In supporting to this, Department of Electrical & Electronics Engineering has established
Institute of Electrical and Electronics Engineers (IEEE) – Power Electronics Society (PELS) Student Branch Chapter (Geo-Code: SBC66131)
Industrial Electronics Society (IES) Student Branch Chapter (Geo-Code: SBC66131B)
Power & Energy Society (PES) Student Branch Chapter (Geo-Code: SBC66131D)
which is the non- profitable, world largest technical professional organization for the advancement of technology. The students have a greater exposure and flexibility in campus placements in core industries, IT sectors and Public Sector Units (PSU)
Vision
To evolve into a centre of excellence in Electrical and Electronics Engineering for bringing out contemporary engineers, innovators, researchers and entrepreneurs for serving nation and society.
To provide suitable forums to enhance the teaching-learning, research and development activities.

Framing and continuously updating the curriculum to bridge the gap between industry and academia in the contemporary world and serve society.

To inculcate awareness and responsibility towards the environment and ethical values.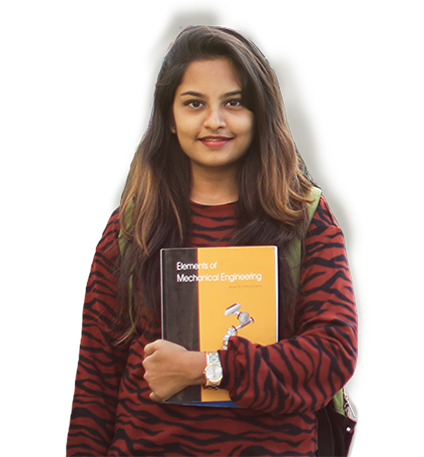 Quality Policy
To provide educational services of the highest quality both curricular and co-curricular to enable students integrate skills and serve the industry and society equally well at global level.

Excellent experience in the 4 years of my EE engineering. The faculty and the entire department of EEE has moulded us in a wonderful way. Along with academics, I have learnt a lot more about handling and dealing with various challenges. My personality development has been really good because of my department. Thank you all.
Nayrah M.A (2018-2022 Batch)
1NH18EE036
I believe that there exist determination and moral support to achieve an initial step of something best in life. The former part is within us and for the latter there are the people who provide us with utmost help for which, I would like to thank the Training & Placement and EEE Department @ NHCE. The culture, values and the morale that the college provided for complete development of my work life balance are undeniable.
A better human being, a better problem solver and a dream to achieve something big are all, I hoped for when I joined NHCE. I am delighted to say that the faculties and the staff have helped me to achieve these dreams. Here, I not only had the chance to develop on my technical skills but also on other aspects such as Leadership & Management skills. The faculties always inspired me to go above and beyond my capabilities. I am grateful to my faculties and the staffs of EEE department for helping me achieve what I dreamt of.
I would be failing in my duty if I don't express my gratitude to our placement officer of NHCE which helped us get placed in reputed companies. The technical training played a vital role in developing our technical base as well as enhancing our soft skills. I am grateful for all support and opportunities provided to us.
The faculty and staff at this institution are top rate. They all want their students to do well in all aspects of life. NHCE has many opportunities for the students to get the help they need… Professors helped me beyond words I can say. NHCE keeps the student first. You will not be let down. I really believe it is a privilege to come to NHCE and I am so glad I made that decision. Thanking placement & training department for their support for which i am placed in iGate Patni.
Teachers at EEE department work closely with their students, which allows them to really understand the strengths and difficulties of each individual. I can see at NHCE, EEE department was extremely important and a stepping stone in my career. It allowed me to develop my interpersonal skills, which are extremely important in my field of work.
New Horizon is truly helped me to reach new horizons. The college nurtures the talents of students and with the excellent support of the faculty and HOD every student gets the opportunity to fulfill their dreams. Students are given ample training both technical and aptitude wise which benefits us a great deal. I would like to sincerely thank the Management, Principle & Our department from the entire student fraternity for their unceasing guidance and support.
It was a travel of three months for me with placement department of New horizon college of engineering
Every day was like terrible feeling for me but it was made easier and smooth way towards success of getting placed by placement authority. They were hand in hand throughout my struggles till I reached a good destination (SERVION global solutions), I thank everyone who were in this journey along with me one step forward.